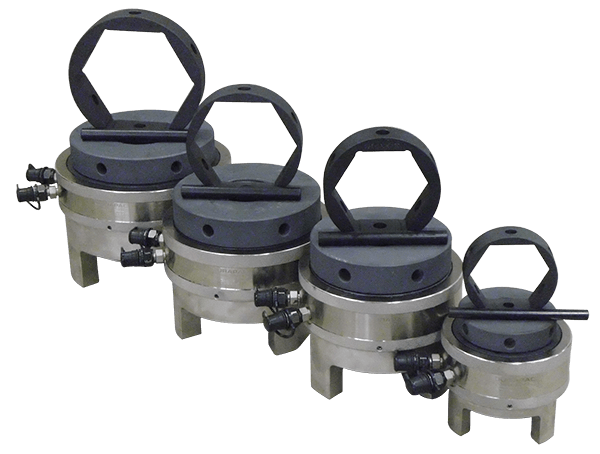 Removable & Rotational Bridge
The bridge is removable and rotational with a full bridge window to simplify positioning.
Dual ports allow quick coupling of multiple tools.
Electroless Nickel Plated
All cylinders are electroless nickel plated for extra protection and are easily maintained.
The knurled finish provides anti-slip grip for better handling.
The bridge size is standard for each load cell.
A tommy bar is supplied to enable easy tightening or loosening of the thread adaptor or hex socket.
Please view catalogue pages for detailed specification tables on the DBT-Series.