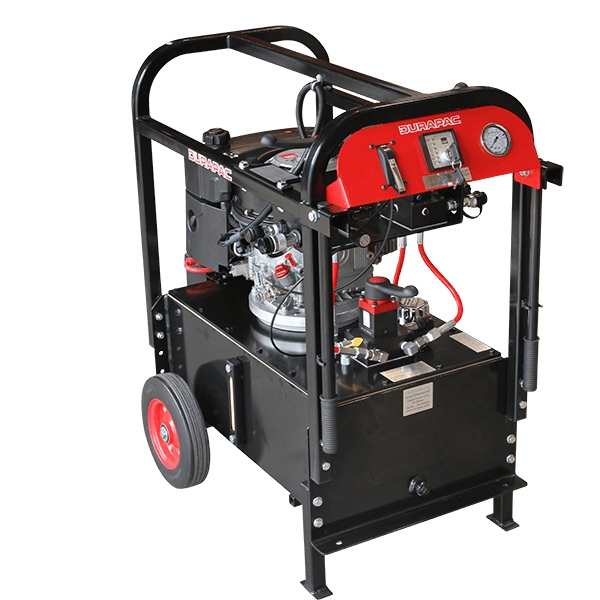 A selector valve is used to choose which tool to operate.
Individual Directional Control
Individual directional control valves for each tool.
Tools can be single or double acting.
Max. Operating Pressure Set Per Tool
Each tool may have a different maximum operating pressure.
Dashboard features engine management panel, speed control and pressure gauge.
The unit comes complete with a 12 volt battery with isolation switch.
Model Number
kW
rpm
Flow Rate (Lpm) @ 700 bar
Maximum Pressure Rating (bar)*
Valve Types (3/8"-NPTF Ports)
Usable Oil Capacity (L)
Approx. Dry Weight (kg)
Approx. Dimensions (mm)
PDM3054-RAIL
3.4
2,200
2.5
700
Selector
Shear**
Tension**
50
190
450 W x 750 L x 650 H
* Specify tool working pressure at placement of order
** Specify single or double acting tools at placement of order